IF YOU NEED TO:
Grow Your Sales
Uncover Your True Value
Build Stronger Industry Relationships
Make More Money
Have Longer Lasting Clients
Stop Leaving Money On The Table
THIS COURSE IS FOR YOU!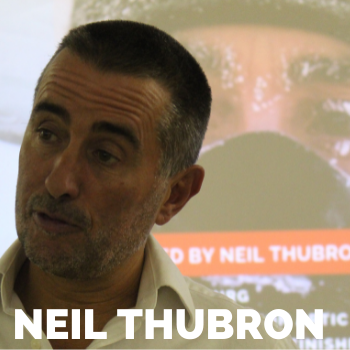 WHO IS THIS COURSE FOR?
It's really for anyone that does sales as a part of their job, business, and life. But we're narrowing it down a little for you here.
· Retail stores
· Automotive sales
· Car service agents
· Wholesale sales
· Anybody in a pure sales position from Salespeople to Sales Directors
· Engineering Sales
· Pharmaceutical Sales
· Software Sales / Web Development / Digital Marketing / Social Media Services
· IT – Yes even IT. If you're selling fibre, cloud solutions, hardware – then you need sales skills
· Parents / Teachers – YES, even you! Every single day a parent or teacher sells something.
Eat all your dinner and you can play that game.
Why is maths so much fun? (can you remember your teacher saying things like this, then trying super hard to actually sell the value of it? How many of them succeeded?
"You never lose a deal on price, you only ever lose a deal on not selling enough value"
This Teachable.com course is broken down into three easy-to-handle sections and includes a free download of Neil Thubron's Whiteboard Value Selling eBook.
Learn how to uncover authentic value with bite-size video lectures, three worksheets, and a simple whiteboard technique to help your clients visualize their paths to success. Uncover value, build stronger client relationships, and improve your sales skills with Neil Thubron and the Value Selling Academy.
MODULE 1
Neil Thubron's whiteboard methodology to uncover your client's needs, goals, and motivational drivers. The objective of this lecture is to teach you the basic design and principles of the Whiteboard methodology, and give you an opportunity to practice those skills.
MODULE 2
Discover the different types of business value, and how to use the whiteboard technique to visualize the value your product or service offers. The objective of this lecture is to help you understand REAL business value and how you uncover it using the whiteboard for your prospect or client.
MODULE 3
Learn Neil's six rules for successful negotiations, how to handle any objections, and a few techniques to close your deals successfully. The objective of this lecture is to give you tools and techniques to deal with objections, negotiate the best deal you can, and close the deal.
Don't let this opportunity slip.
Now is the time as the world starts to do more business, you NEED to be at the forefront of your skills.
By enrolling now you have a real chance of positive change for you, your team and anyone else that then comes into contact with you – as you can help them too.


Our introductory offer is only for June 2021, so sign up now and
begin to change your future's direction!
Why don't salespeople like yourself achieve your targets all the time? Why don't you have happier customers – all the time?
Simple. It's because you've been taught to focus on the features and benefits of your products or services and not the real business value that is delivered to the customer.
The Value Selling method I will teach you has been successfully implemented in many different industries and sizes of customers, from technology, to finance to agriculture and the proven method works in every situation. I'm not lying here.
You've been told that sales aren't difficult, so then why is it so damned difficult?!?
It's not – we just make it more difficult than it needs to be. By focusing on the value we don't give the customer the opportunity to doubt the product, the service, or even to doubt us!
Neil Thubron is a sales & leadership coach, mentor, teacher, and professional public speaker. He is passionate about sales and selling value.
Neil helps companies develop their leadership and sales teams using the whiteboard methodology, and has published two books – one of which is included for free in this course (Whiteboard Value Selling eBook).
He joined IBM as a typewriter engineer in 1984, and at 22 years old became a manager, one of the youngest in IBM's history. Neil then moved into sales, which is where he found his passion for selling. He continued in sales for the rest of his career, moving into sales management and then landing a role as a UK Sales Director.
"I have been using and teaching the elements of this course for over 30 years." – Neil Thubron
Join The Academy Below
Click on the link below to take part in our online course today